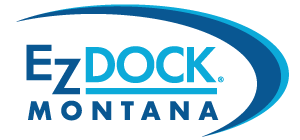 For the Best Waterfront Dock Solutions in Montana
EZ Dock Montana is an authorized dealer for the customizable family of products from EZ Dock®. Contact us for all your waterfront dock solutions by calling or using our convenient "Request a Quote" form below. Please contact us for an appointment before stopping by our offices.
EZ Dock Montana
406-727-8115
Great Falls, Montana
Request a Quote from EZ Dock Montana
If you would like a quote or just need to contact us with any questions, please call us at 406-727-8115 or use the form below and fill out as much information as you can and we will contact you right away. Thanks for your interest in EZ Dock Montana, we look forward to serving you.
*By submitting your email to EZ Dock Montana you consent to emails from EZ Dock Montana, which may be sent through a third-party service provider. You also agree that EZ Dock Montana may disclose your name and email to such third-party provider for the sole purpose of sending emails.