Sunstream Boat Lifts and Covers from EZ Dock Montana
Sunstream helps you enjoy your boat more.
EZ Dock Montana offers several Sunstream Boatlifts and Covers.
Boating is Sunstream's passion and, like you, they envisioned a future that minimized the hassles and frustrations of getting your boat in and out of water, accessing the hull and covering the boat.
For over 25 years, they've been leading the industry by elevating boating experiences all over the globe.
Their award winning engineering and design continues to push the boundaries of what's possible by producing many of the world's first hydraulic boat lifts and cover systems. You're invited to the future of boating.
Boat more, boat easier, boat better.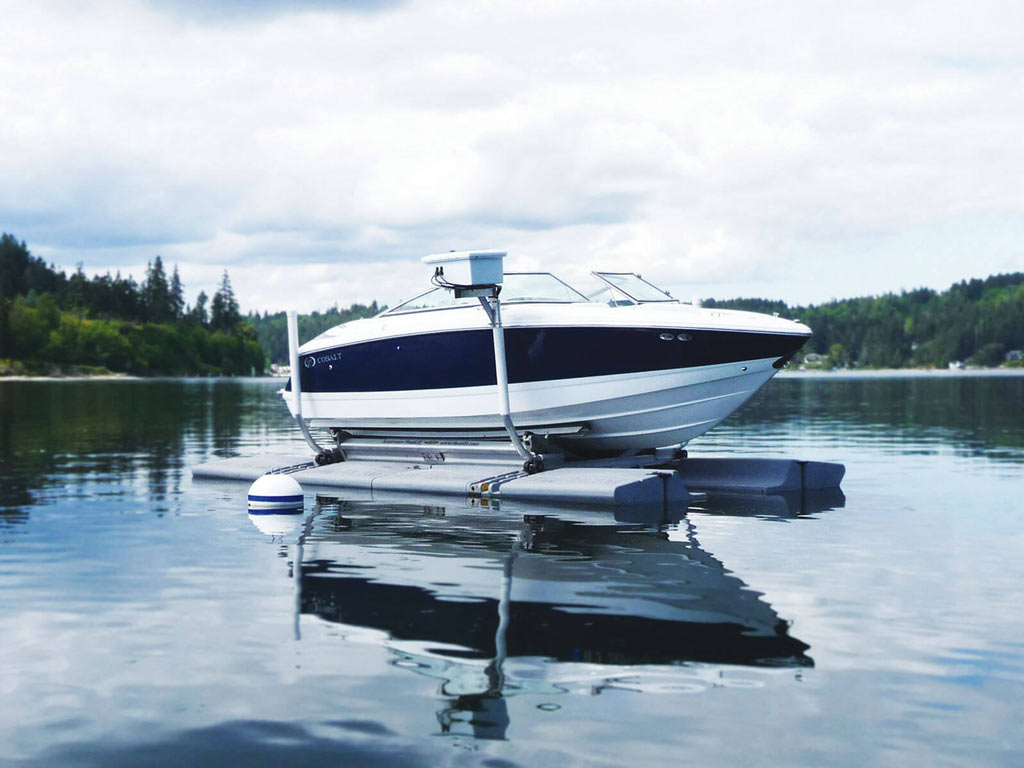 Sunstream Boat Floatlifts
FREE-FLOATING FREEDOM
Ties to docks & mooring buoys in shallow water
FAST & POWERFUL
Lift or lower in as little as 30 seconds
RELIABLE & DURABLE
Unsinkable foam-filled floats and GravityLock™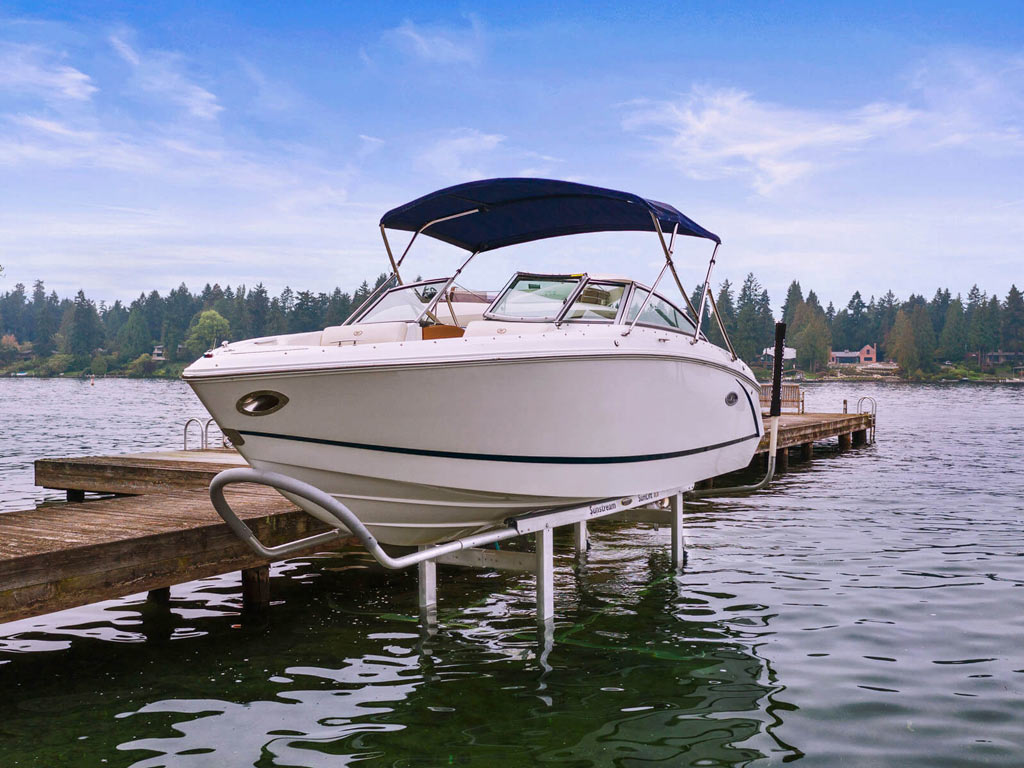 SUPERIOR HYDRAULICS
Reliability has never felt this smooth.
FLAWLESS HULL FIT
Slide, shift and lift for the perfect fit.
LESS WATER, MORE RANGE
Extreme shallow water, up to 6.5ft range
Related Sunstream brochures, catalogs, and manuals available for download: