Tips for Maintaining Your EZ Dock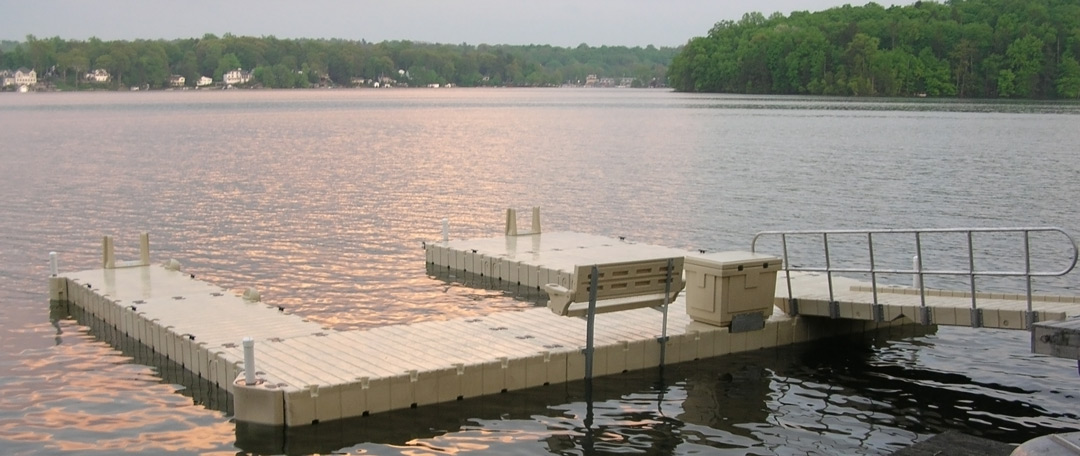 Your EZ Dock is a big investment, and it helps make your experience near the water better. How can you best maintain it? Wood docks require more maintenance and cleaning than our polyethylene models, but you still need these tips for keeping your dock in its best condition. 
Our docks are low maintenance. They are easy to clean, don't splinter or rot and never need painting. You won't have to worry about nails sticking out or time-consuming tasks like re-staining its surface. Below, learn about what you can do to maintain your boat dock's appearance and functionality:
1. Perform regular inspections
Regular inspections are important in making sure your dock is safe. Check to see if there are any signs of damage or loose pieces. All accessories should be secure on your dock, just like when they were installed. A thorough inspection will also help you see what parts may need cleaning.
2. Store during the winter and bad weather
Even though floating docks move with the current, stormy weather can damage them. If possible, store your dock when a storm is on its way. Dock wheels can help make removing large dock pieces easier. If you won't be using it in the winter, store it somewhere to keep it in top condition.
If you do store your dock, that provides the perfect time to do a careful inspection of all the pieces. Remember to be cautious of what surfaces you drag the dock over when storing it, such as rough gravel.
3. Use a pressure washer
Normally, a good rain is all you need to clean your boat dock and keep it free of debris. However, sometimes you may need a pressure washer to remove tough dirt or algae. Pressure washing your dock at least every other year will help extend its life.
4. Use environmentally friendly cleaners
To clean small dock sections, a simple wash of soap and water will do. Make sure whatever cleaner you use is environmentally friendly and does not contain any ammonia or phosphorus. Using harsh chemicals could damage the environment and your dock, so be cautious when choosing a cleaning product. If you need to fight mildew on your dock, white vinegar or baking soda are effective and safe cleaners.
5. Avoid ammonia and phosphorus
This tip is so important, we had to mention it twice! These chemicals can damage the environment and endanger both human and marine lives. Remember that EZ Dock products can be cleaned easily with just a hose or pressure washer, depending on the amount of buildup.
Shop long-lasting floating dock products
Ensuring your high-quality dock stays undamaged and clean is all you need to keep your investment safe and long-lasting.
Don't have a low-maintenance dock yet? Trust EZ Dock Montana with your premium floating dock product needs. We've been designing innovative, safe and durable items for three decades. The first dock we installed over 26 years ago is still in the water. Browse our floating dock products today, and request a quote to get started.