EZ Dock Montana Kayak Launches
EZ Kayak Launch
With the EZ Dock EZ Kayak Launch, docking and launching your kayak or canoe has never been easier. The innovative new one-piece design, complete with built-in launch-assist paddle notches make this the smartest way to stay dry while entering and exiting your watercraft.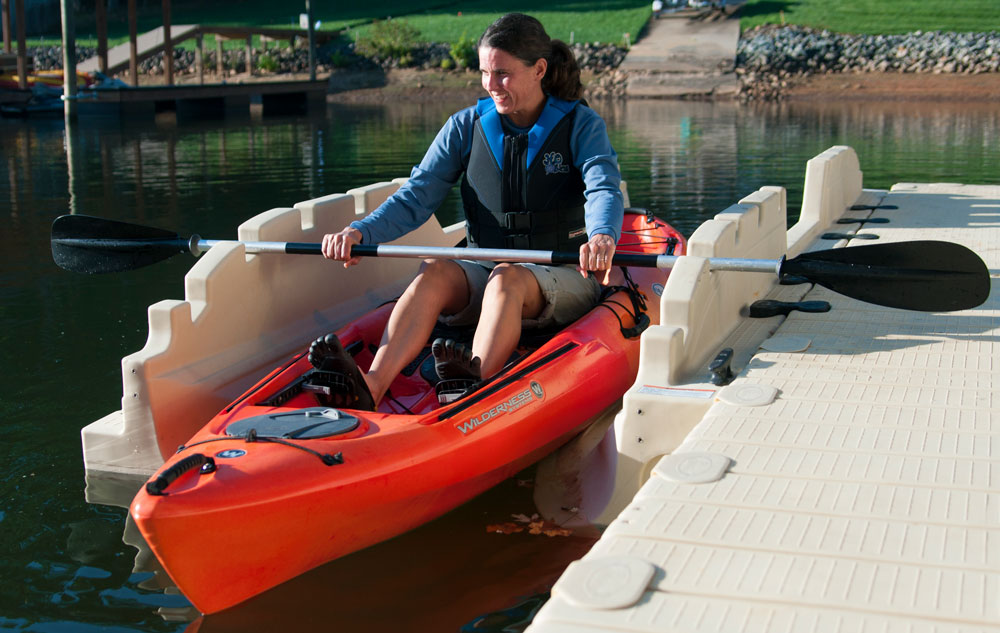 The EZ Kayak Launch was designed from the ground up to provide a new level of stability, security, and simplicity for kayaks and canoes. Its one-piece construction, integrated paddle notches, and v-shaped entry make launching and docking safe, easy and dry, even as water levels change.
Comfort – Allows users a stable and dry entry to water
Ease of use – Launch-assist paddle notches for support in kayak entry and exit
Flexibility in design – Ability to connect to virtually any dock (EZ Dock, traditional wood docks, and more)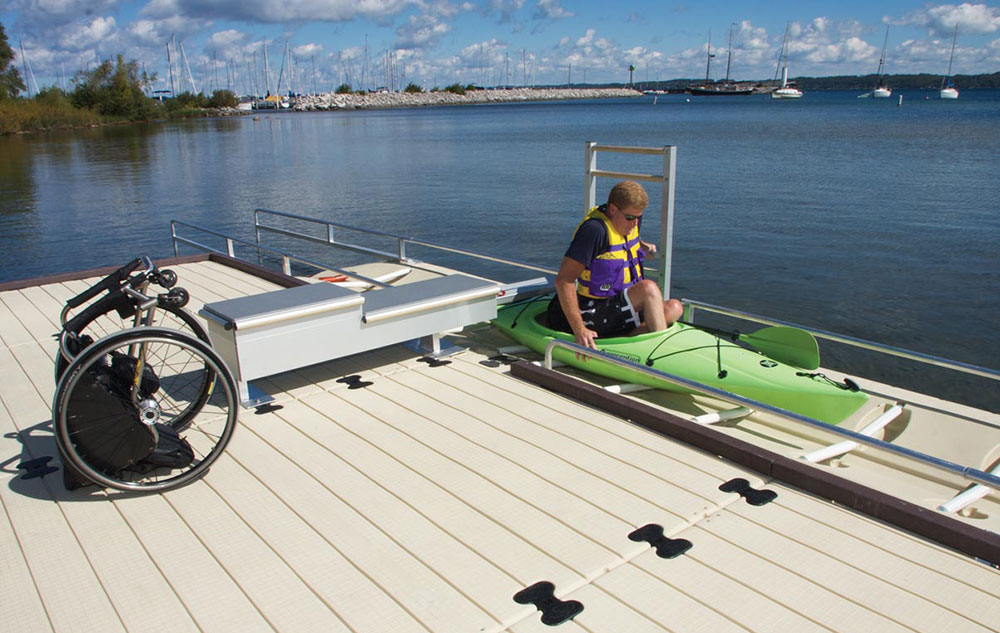 A first in the industry, the EZ Launch Accessible Transfer System for kayaks and canoes provides individuals with disabilities accessibility that exceeds the minimum requirements of the Americans with Disabilities Act (ADA).
Guide rails for easy access in and out of the water
Launch rollers for easy movement of the watercraft
Transfer bench with two heights for easy transfer from wheelchairs
Transfer slide boards with two heights for differing watercraft sizes
Perfect for high traffic, public use
EZ Kayak Launch Accessories
You can add convenient accessories including a Handrail System that makes it easier to port stand up paddleboards, canoes, or two-person kayaks, and a Slide Bunk Kit that protects the bottom of some watercraft as well as the port itself. You can also add our Kayak Storage Straps to securely store your kayak right against the launch.
Related EZ Dock brochures, catalogs, and manuals available for download: