EZ Dock Montana PWC Ports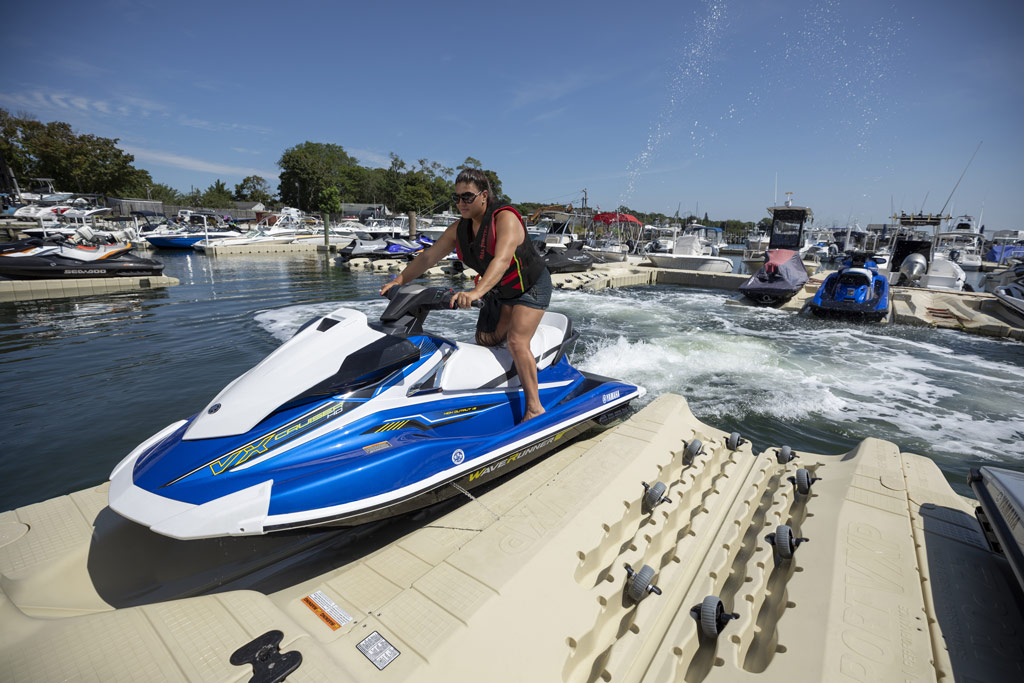 EZ Dock Montana offers several choices to accommodate both large and small PWCs.
Our modular configurations work with WaveRunners®, Sea-Doo®, and Jet Ski® watercraft. EZ Dock revolutionized PWC docking and launching with the creation of EZ Port®, the original, drive-on, push-off PWC port. Our PWC ports protect your PWC from the elements while helping you get in and out of port as effortlessly as possible. Our patented design pioneered the use of adaptable rollers, perfected the self-centering split entry and created the modular inline system for the simple, durable and efficient storage of multiple PWCs.
EZ Dock Montana lineup of PWC ports includes:
The EZ Port VXP is newly designed for 2021!
The EZ Dock VXP is designed for all Rec-Light and Recreation PWC's. Like all EZ Dock ports, the VXP helps prevent hull damage from exposure to water, waves and boat wakes, as well as sinking at the dock.
Our top-of-the-line, self-centering PWC lift for easy drive-on entry. The EZ Port 2i's split entry and self-adjusting rollers make loading and unloading smooth and effortless, even for beginner PWC operators.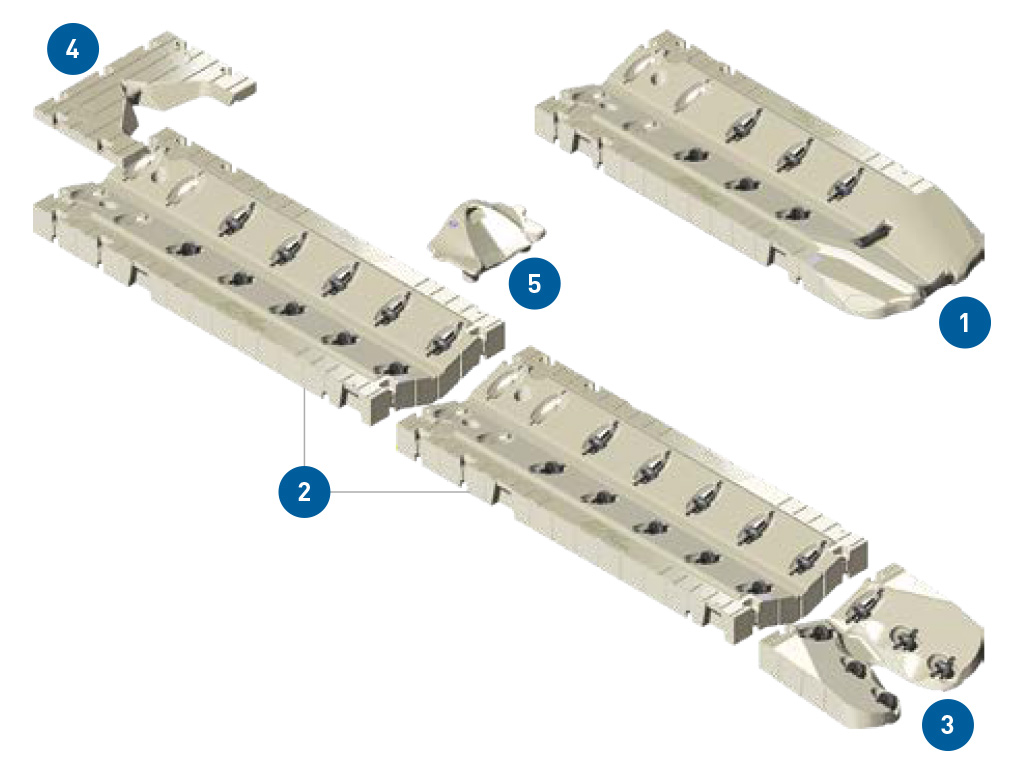 A modular, adjustable, and expandable system that is best for multiple PWCs, which makes it a perfect option for homes or businesses with limited or narrow slip width. This one of a kind PWC lift system could be customized for multiple PWC in-line docking—ideal for narrow slip spaces, which makes it one of the most flexible choices. This system can handle PWCs of different sizes.
Related EZ Dock brochures, catalogs, and manuals available for download: