Paddleboard Dock Solutions from EZ Dock Montana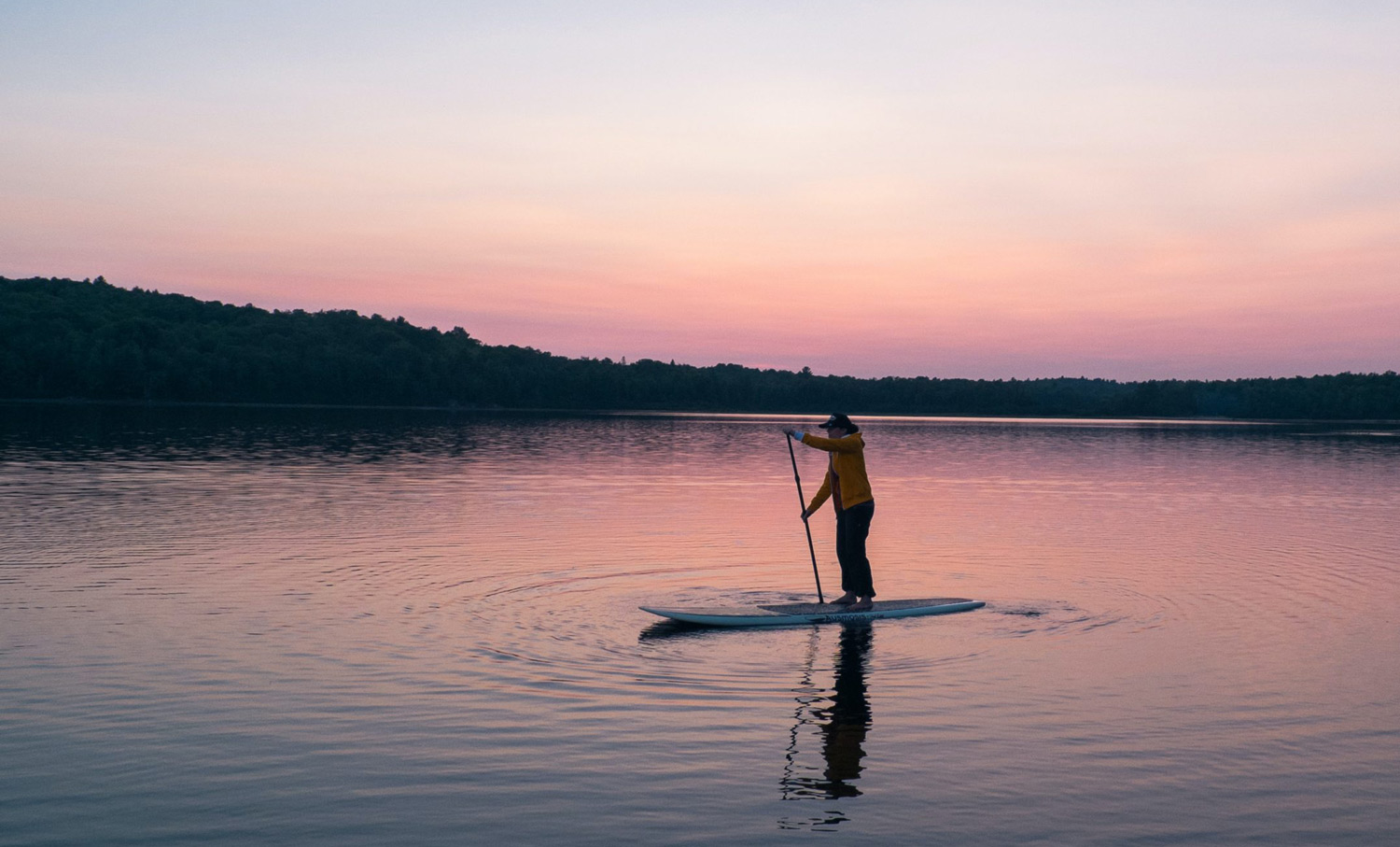 Stand-up paddleboards (SUP) are a great way to explore a variety of different watery environments. Launching off, however, can be tricky, especially for beginners with little experience. Floating paddleboard docks from EZ Dock Montana ensure a smooth transition on and off the water, regardless of your skill level. So, whether you're a paddleboard enthusiast or a business offering SUP rentals, EZ Dock paddleboard docks are safe, secure, and stable. 
The EZ Dock floating walkway docks from EZ Dock Montana are also ideal for the family boater and can be connected to your sea doo dock or PWC floating dock. Soft, cool, lightly-colored modules are splinter-free and contain no wood, metal or rusting hardware. The portable, modular and infinitely changeable design means your EZ Dock floating docks will grow with the ever-changing needs of your family. Our warranty means your EZ Dock from EZ Dock Montana will grow with the children, serve the parents well into retirement, and be passed down through the family for years to come – truly an investment in a lifetime marine building block! Learn more by contacting EZ Dock Montana today.
Enjoy an EZ Dock Paddle Board Dock
The stand-up paddleboarding craze is in full swing, and EZ Dock Montana makes launching out for a SUP adventure remarkably easy. Our floating paddleboard docks are perfect for lakes, canals, and even seaside properties, and they address the unique needs of the paddleboarding community:
Safe and easy boarding, launching, and recovery: EZ Dock Montana makes it effortlessly easy to hop onto your paddleboard, allowing you to get on your feet in no time to launch out for an adventure. Once you return, your EZ Dock makes recovering your paddleboard a breeze.
Stable and slip-resistant: Our floating docks offer exceptional stability and always remain the same height from the water. Regardless of tide fluctuation or waves, your EZ Dock stays put.
Barefoot friendly: Made from high-quality polyethylene, EZ Dock paddleboard docks from EZ Dock Montana are designed to be slip-resistant and barefoot-friendly — there is no need to worry about stray nails or splinters.
Customizable: Design your ideal layout based on your personal or business needs with EZ Dock from EZ Dock Montana.