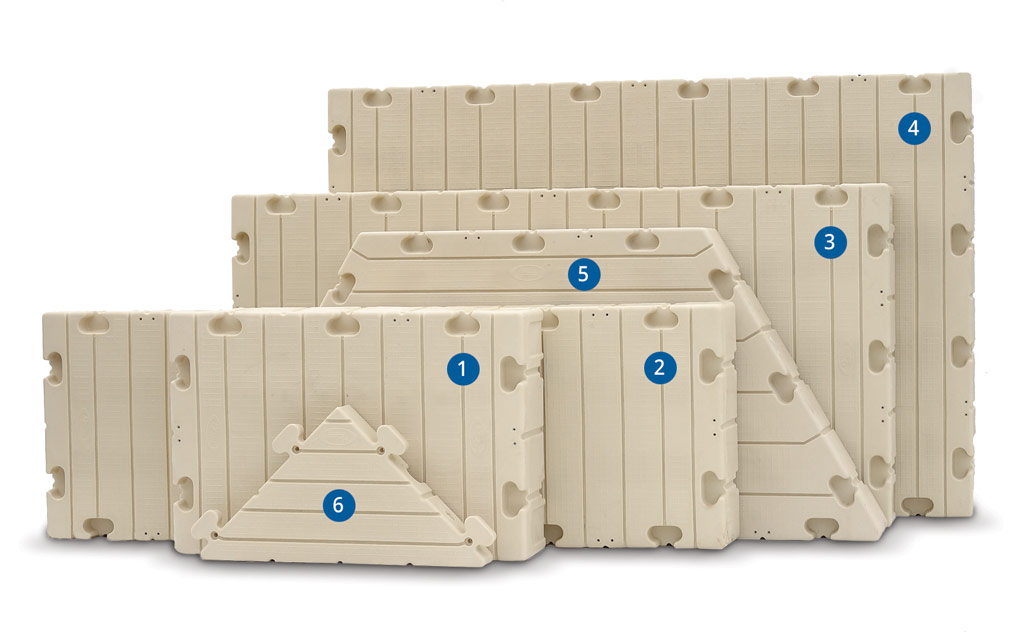 EZ Dock's polyethylene dock sections offer unmatched performance when it comes to modular docking solutions.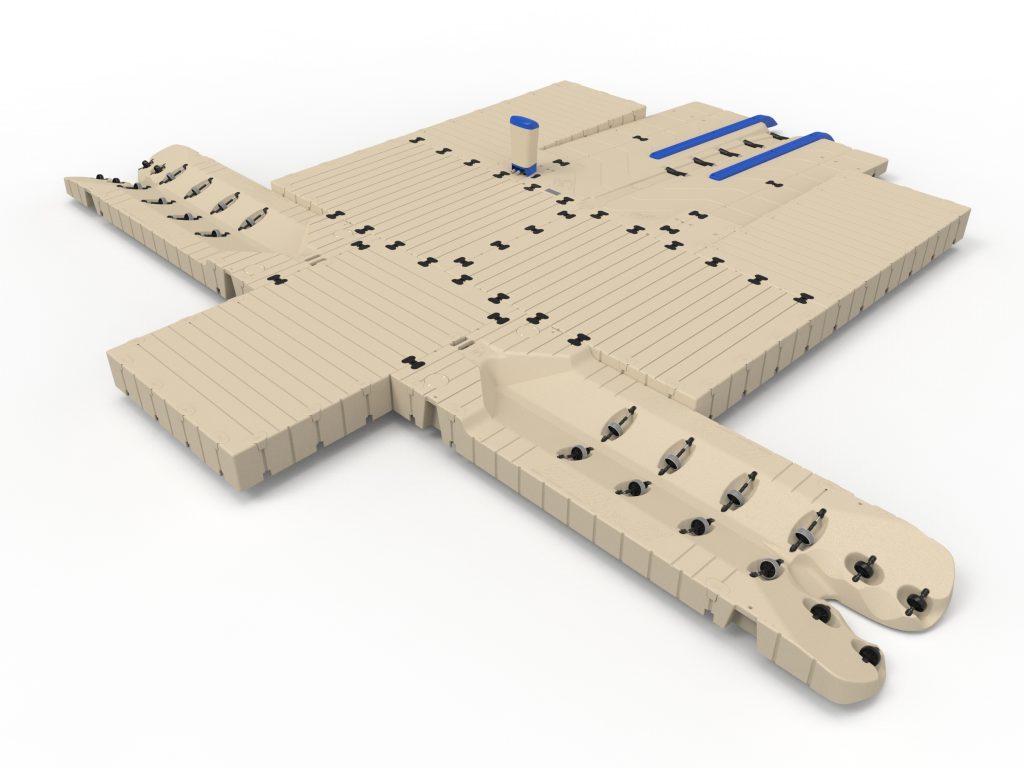 Our modular docks can be configured in unlimited ways, including rectangular, L, I, U, and T-shaped configurations, among others.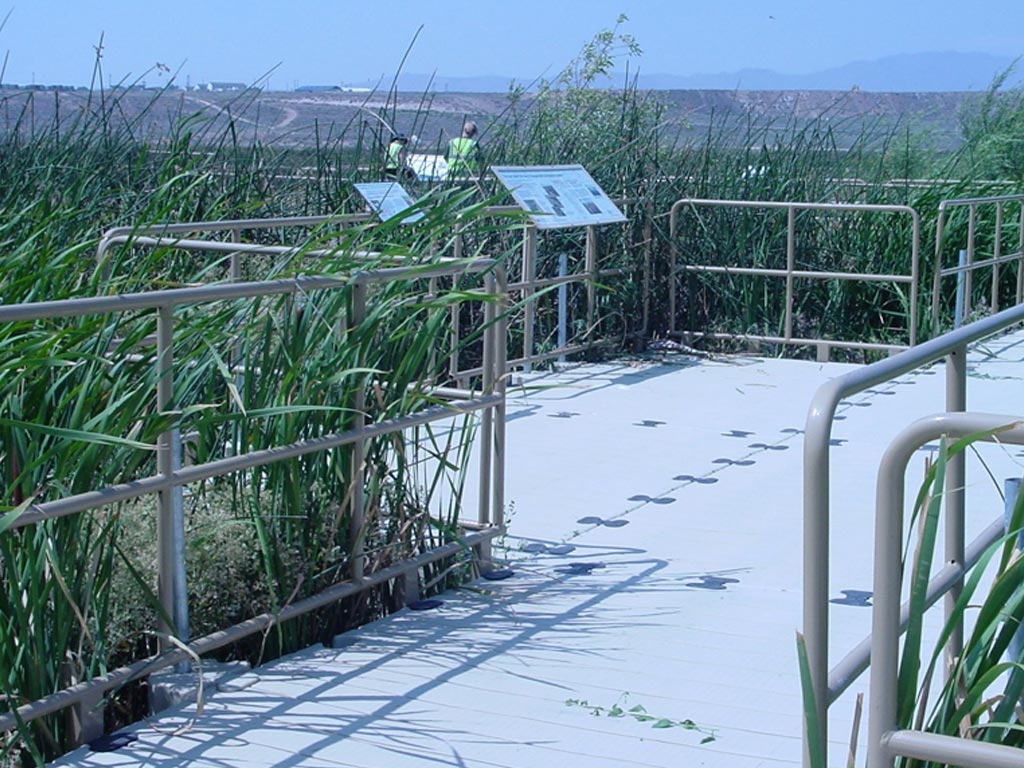 The EZ Trail® system from EZ Dock is a smart way to create accessible ramps and pathways in your woodland, wetland, or any other place you need a safe and durable walking platform.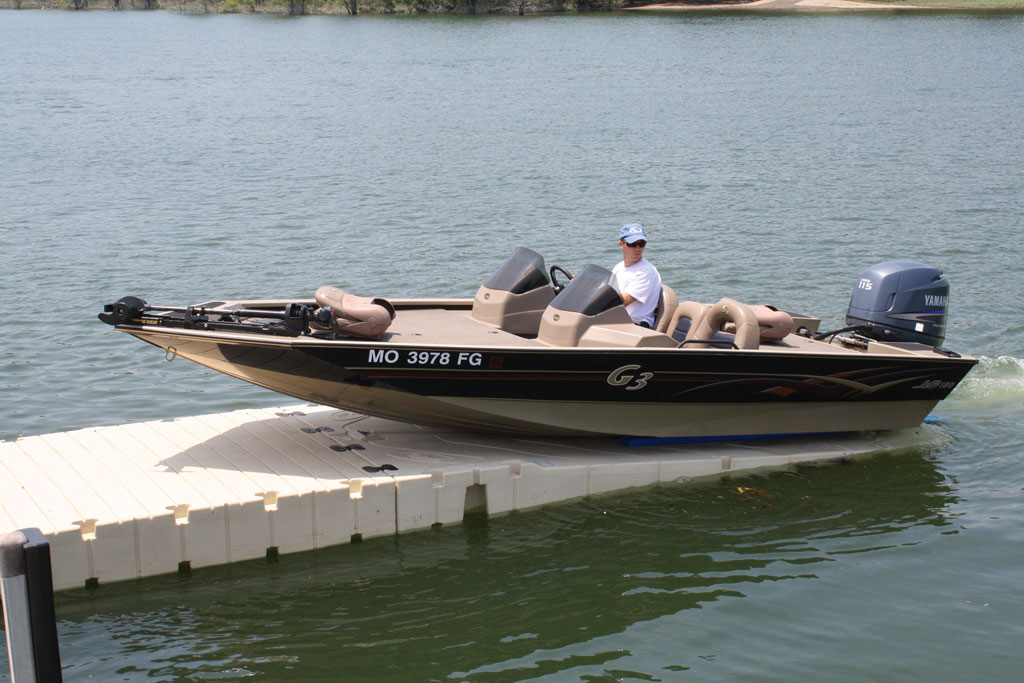 The EZ BoatPort® is a simple and stable drive-on, drive-off method of docking for boats in a wide range of sizes up to 5,000 lbs.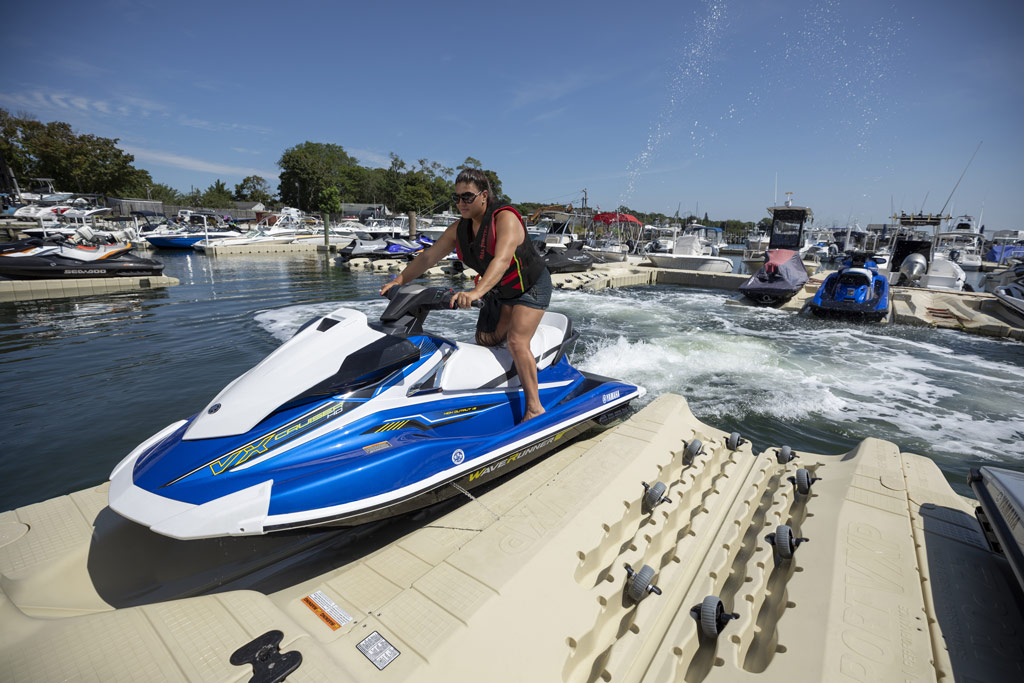 Our EZ PWC ports protect your PWC from the elements while helping you get in and out of port as effortlessly as possible.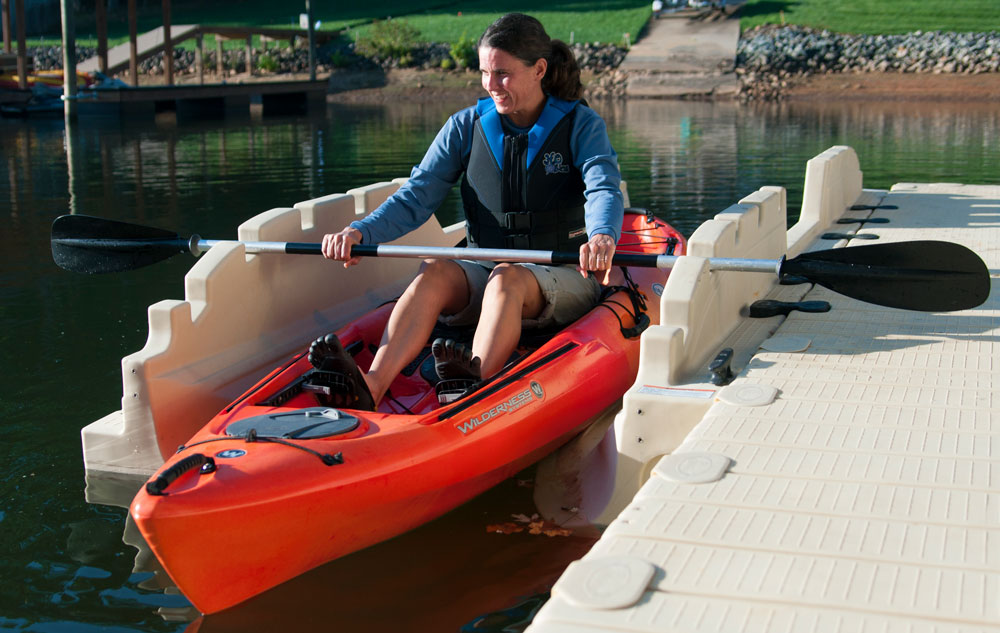 The EZ Kayak Launch was designed from the ground up to provide a new level of stability, security, and simplicity for kayaks and canoes.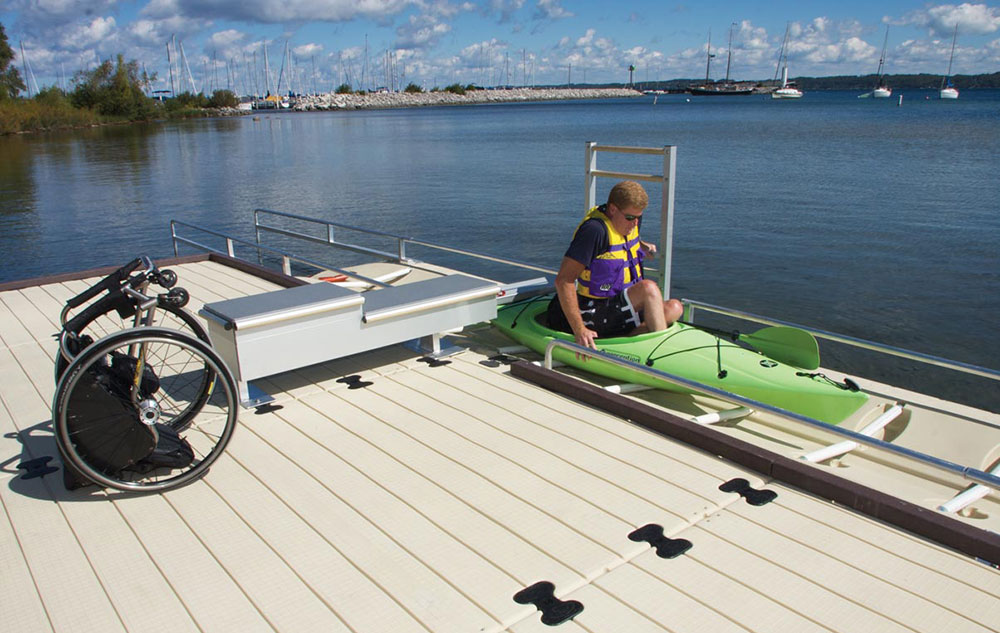 The EZ Launch Accessible Transfer System for kayaks and canoes provides individuals with disabilities accessibility that exceeds the minimum requirements of the Americans with Disabilities Act (ADA).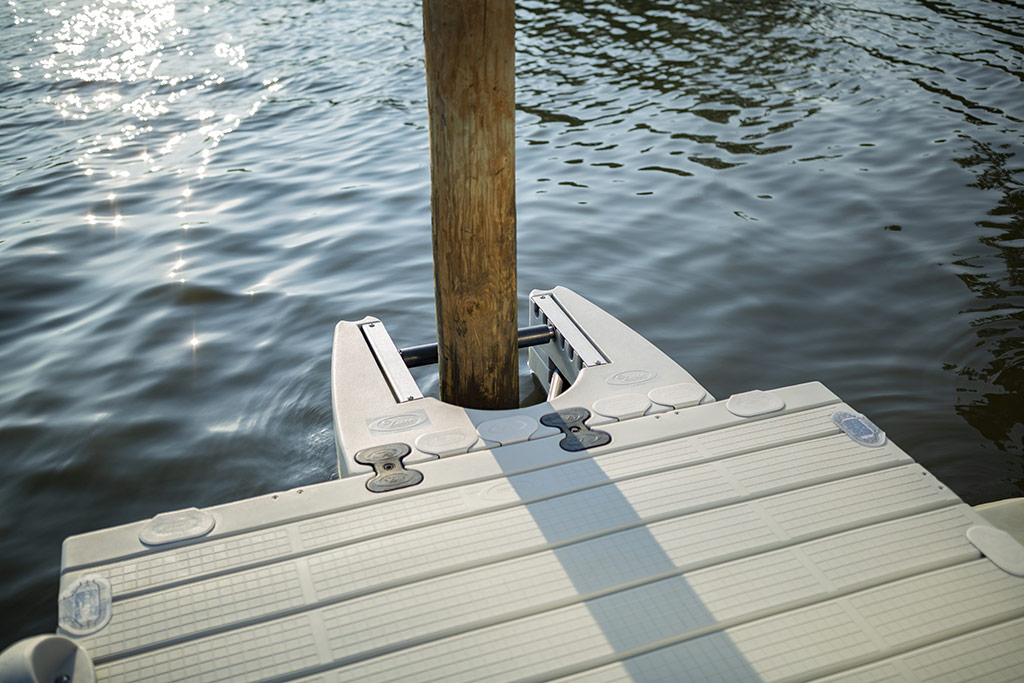 Our wide variety of anchoring components can accommodate most water conditions and bottoms (deep, shallow, rough, muddy or sandy) and are simple to install.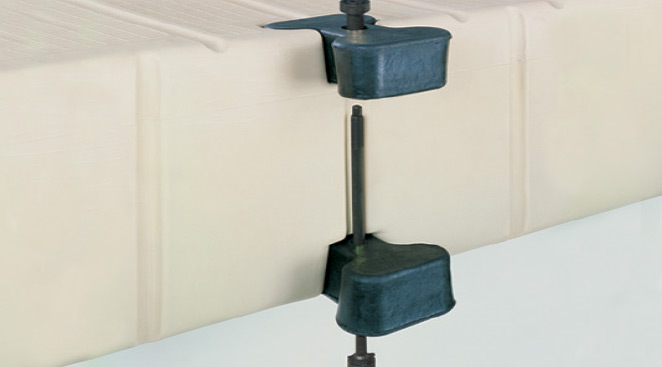 If you're looking for floating boat dock accessories, EZ Dock has you covered.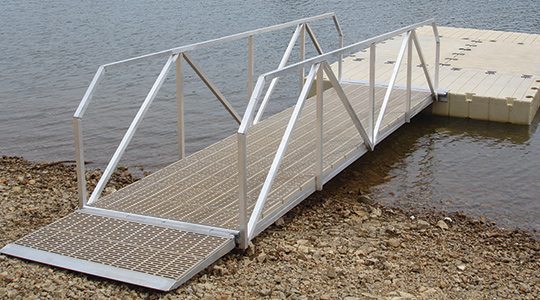 EZ Dock Montana has a variety of gangways for EZ Docks to help you reach your floating dock easier.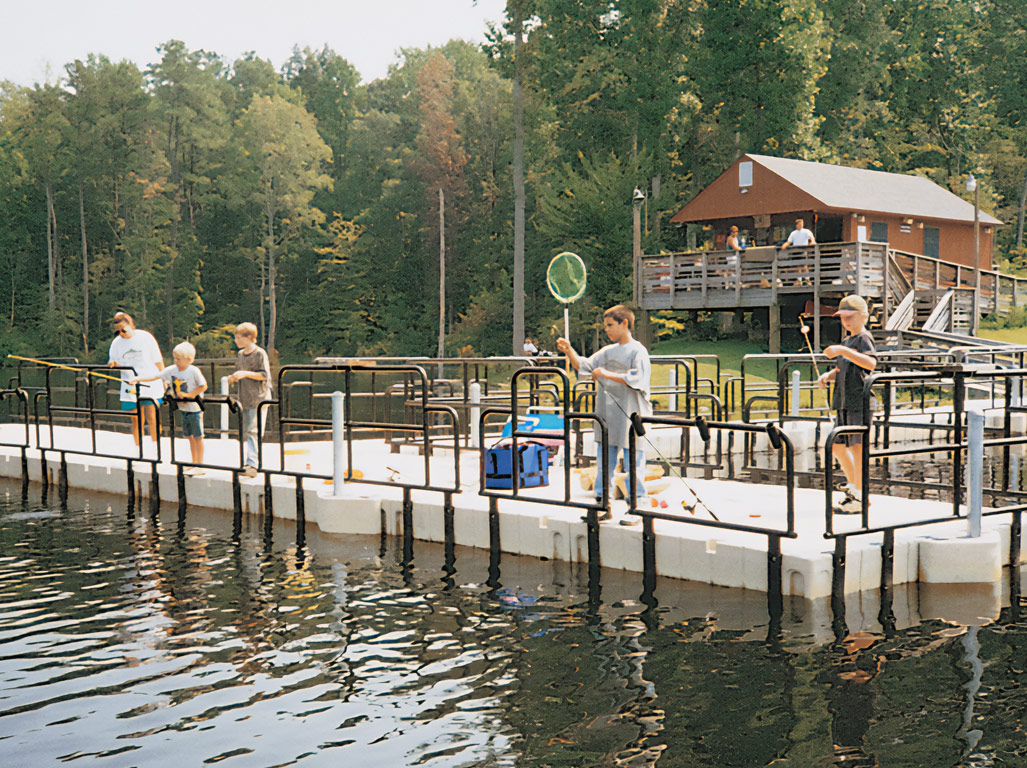 EZ Dock modular railings are safe and secure. They also conform to all States Organization for Boating Access (SOBA) and Americans with Disabilities Act (ADA) guidelines.